GlucoZyme, 90 mg 90 capsules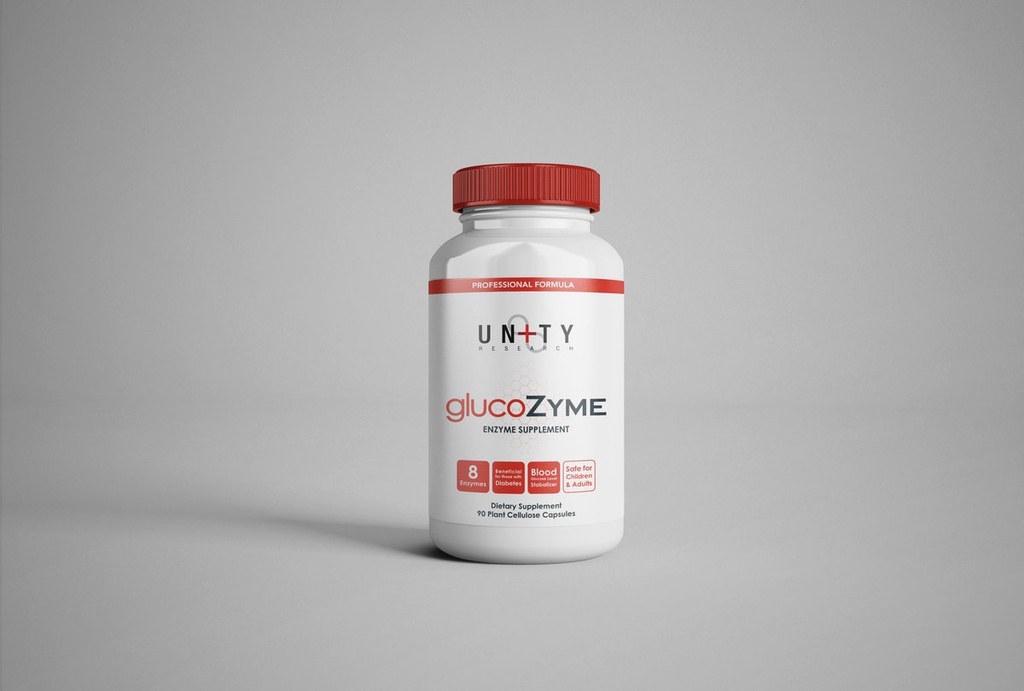 GlucoZyme, 90 mg 90 capsules
glucoZYME is specifically designed to aid in the metabolism of all foods, especially all the varieties of carbohydrates, starches, fats, proteins, and fibers. Everyone's ultimate goal should be to get the foods they eat broken down into their smallest components for proper absorption.
Our glucoZYME formula consists of seven enzymes and contains more than seventy-two organic minerals, along with carefully selected macro minerals that act together as co-factors to "trigger" the enzymes into action.  Key to our formula's efficacy are the four enzymes which specifically aid in the processing of sugars to maintain proper glucose and insulin levels.
Ingredients
Protease, amylase, lipase, cellulase, lactase, sucrase, maltase, cinnamon bark powder, chromium picolinate, hypromellose (capsule).
Dosage
1 capsule with each meal or as recommended. Safe for diabetics.